I had a great follow-up trip to Arizona in December. Incredibly, I was able to get into another fabulous Arizona gallery, this one in Sedona. I'll give you details when my first artworks are on display there.
When I got back to Pennsylvania, I had just enough time in the studio to create the final, large diptych for my SAMA show.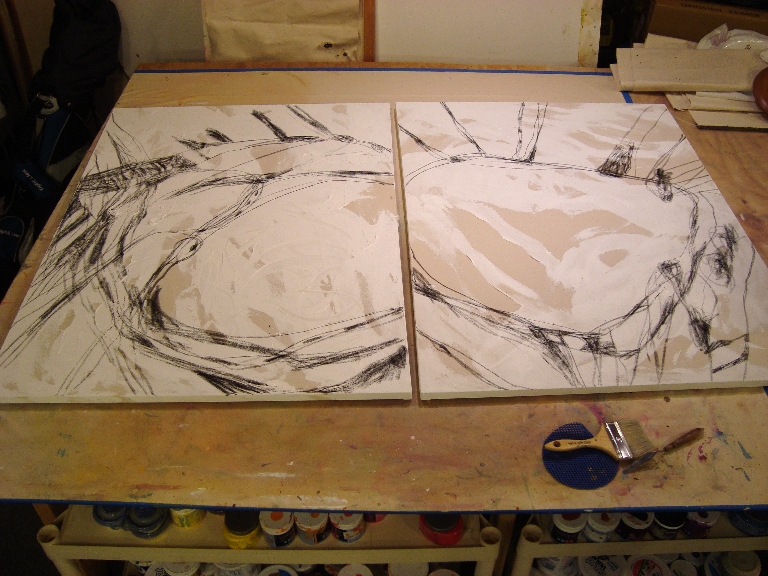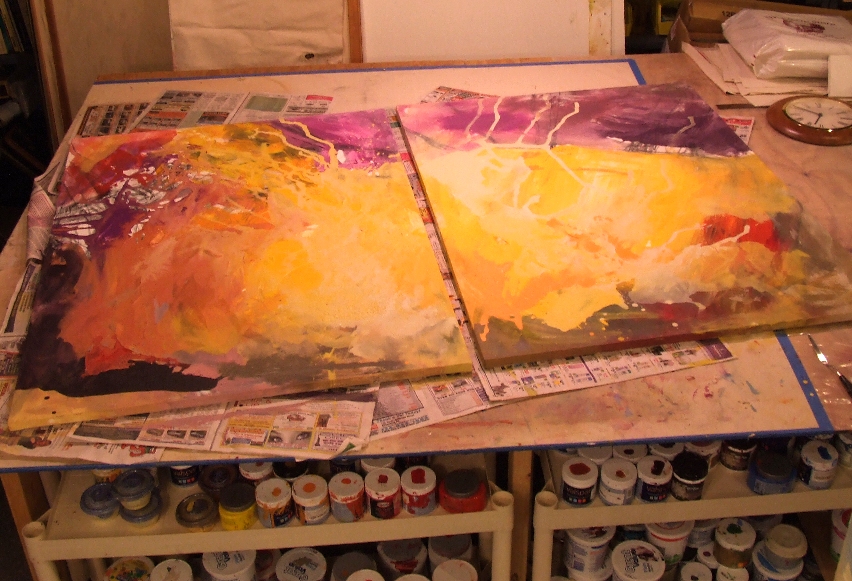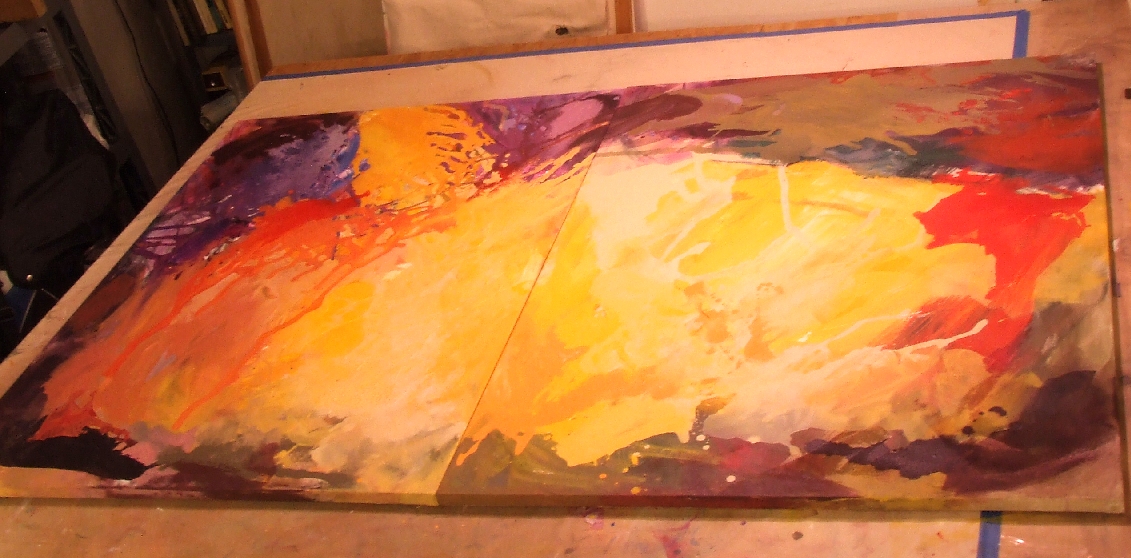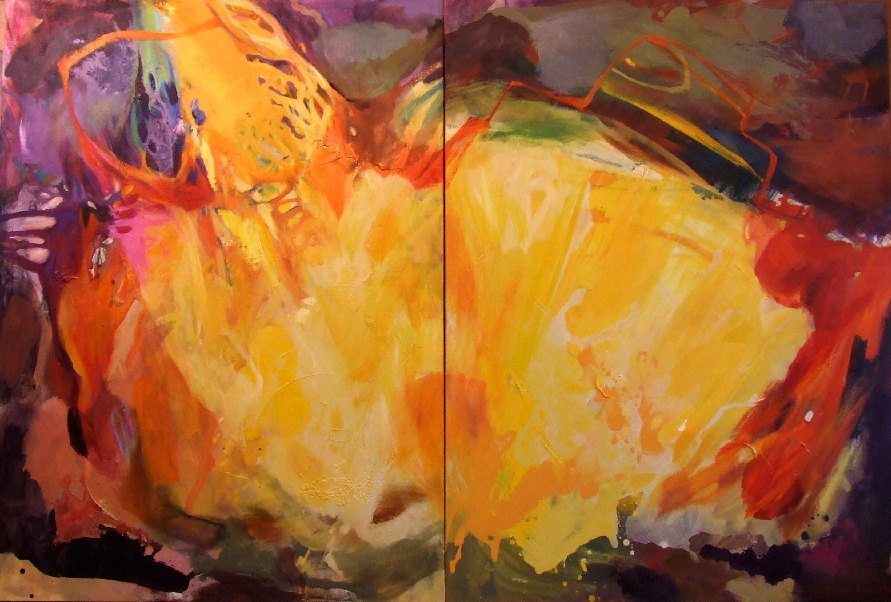 It's called, "No One Else Knows Better," 48″H x 72″W.
Soon the truck came to pick up my 39 pieces. I can't tell you how great that feeling is!
Here I am in the truck, beaming, with Scott Dimond, Curator for Visual Arts for the Southern Alleghenies Museum of Art.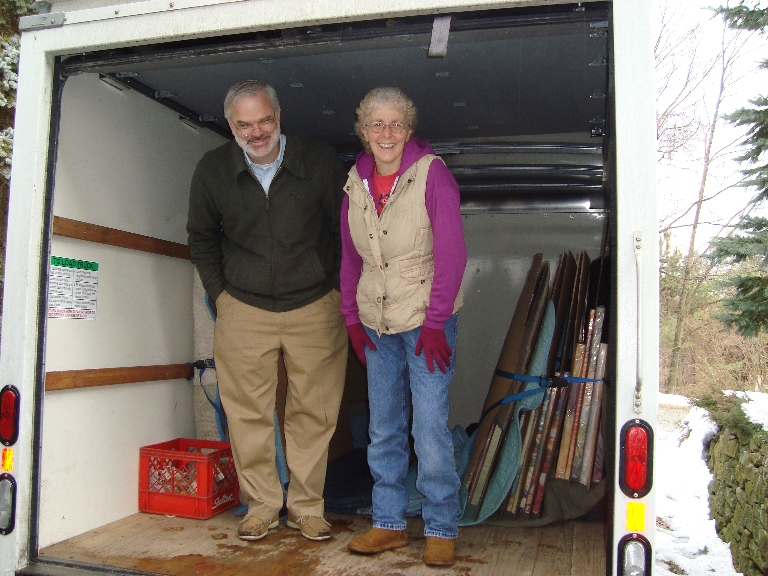 The show, called "Julie Bernstein Engelmann: Being Spirit," is now open to the public at the Southern Alleghenies Museum of Art at Altoona, Pennsylvania, through April 20, 2013. Here are a couple of shots.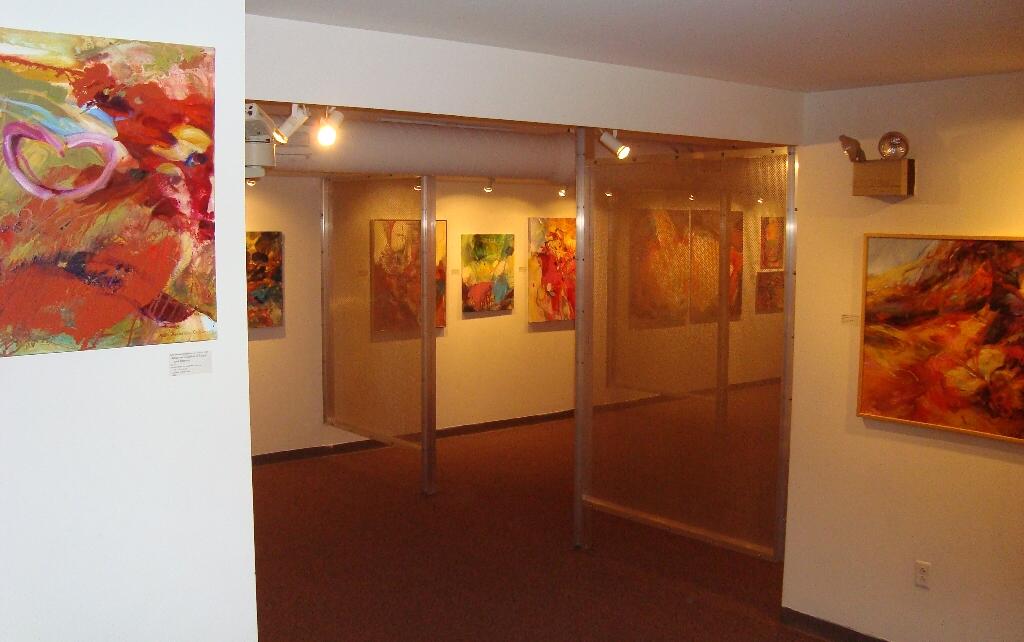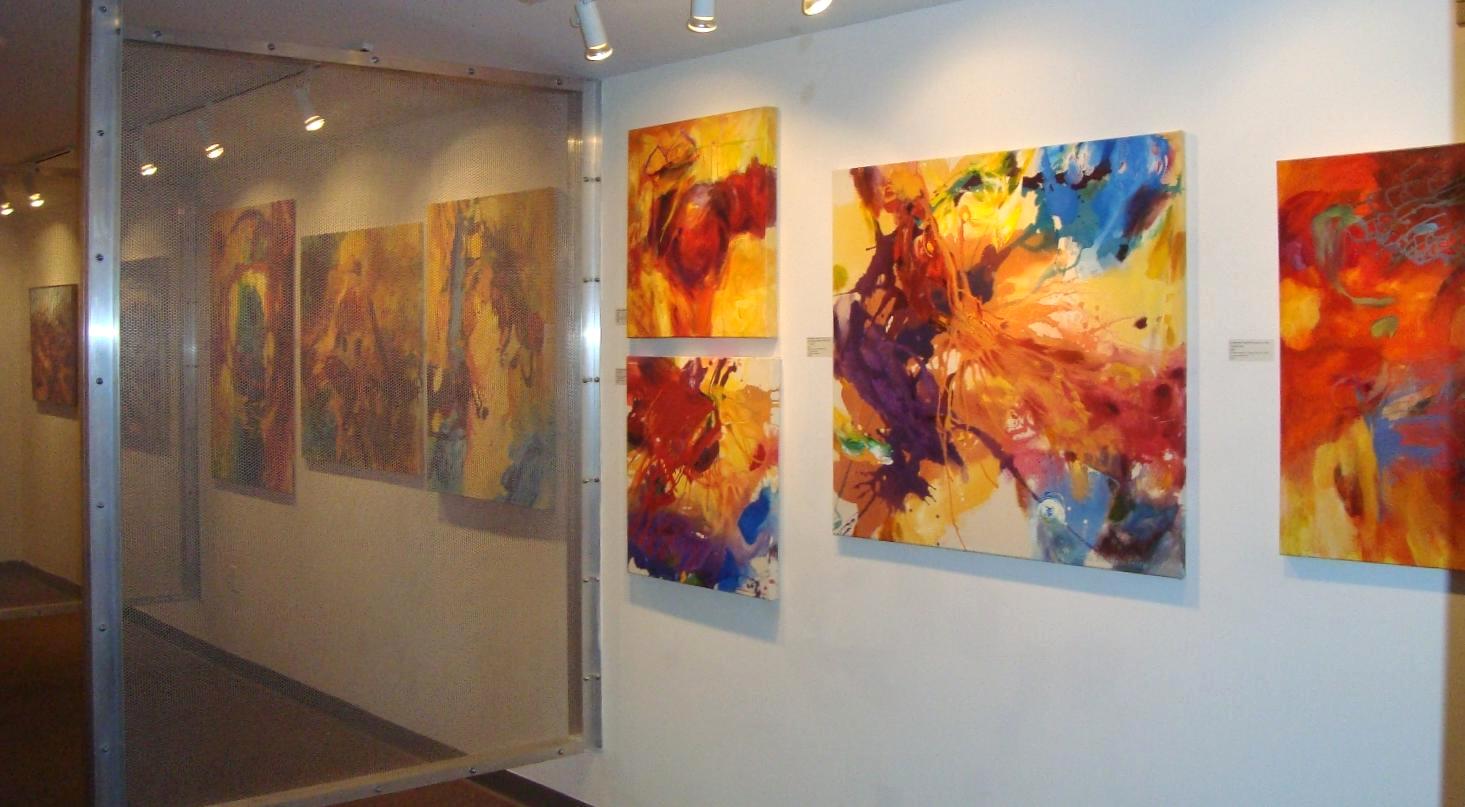 Site Coordinator Barbara Jo Hollander did a beautiful job of hanging the show. It is sort of like swimming through a sea of vibration that keeps changing.
Here is Barbara with artist Steve Gilbert of Altoona, who coincidentally, is the only other artist I know in western Pennsylvania who, like me, studied with abstract expressionist Milton Resnick in New York City around 1980.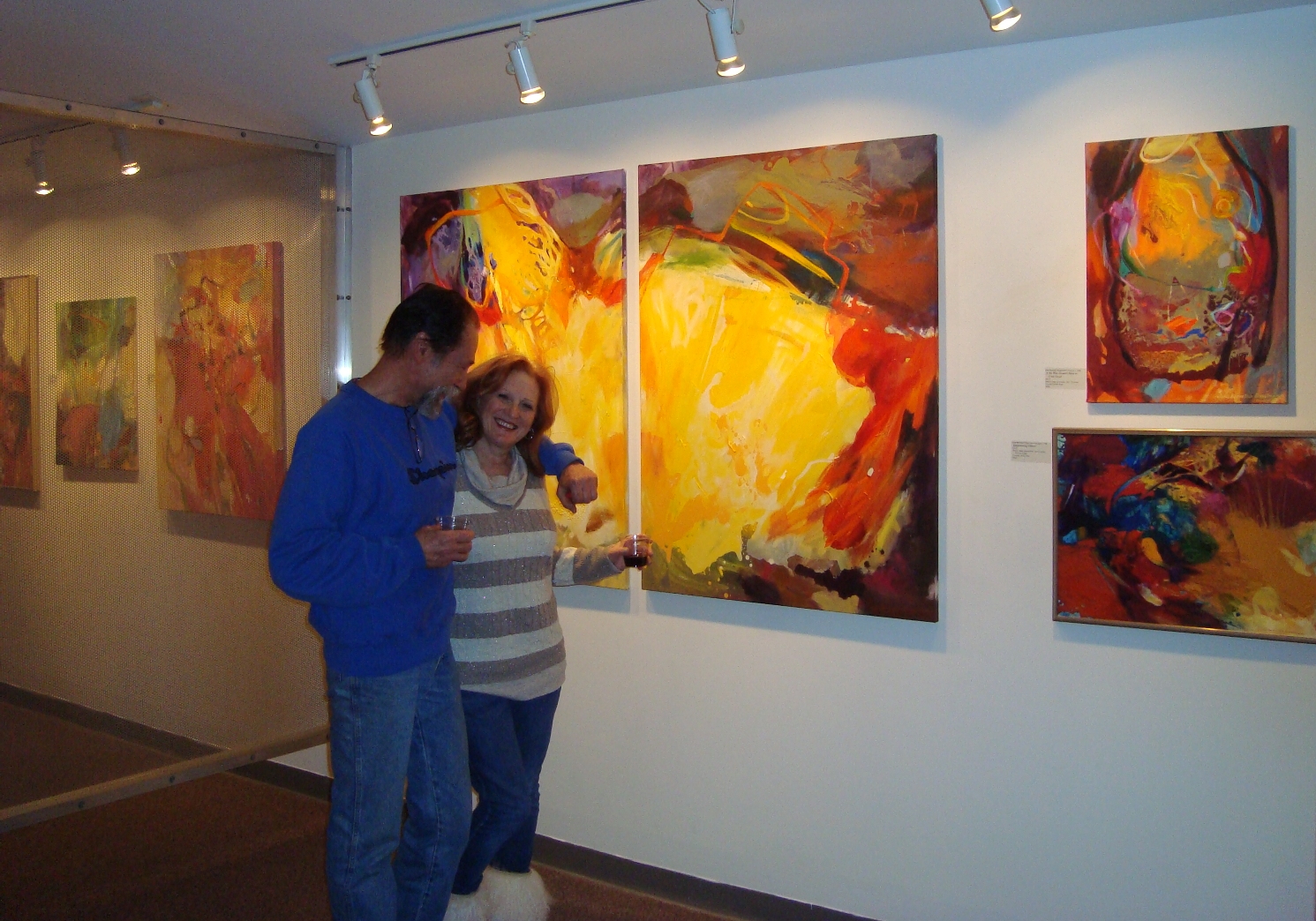 There will be two colorful public events for the show. One is Blue Monday, with the popular bluegrass music of Mountain City Grass. Totally by chance, it turns out that my fellow ArtsPath artist-in-residence Tom McCarty is in that band. This event, reputed to be raucous fun, costs $20 and will be held on Feb. 11, from 6PM-8PM.
The other, quieter event is Lunch a l'Art, where you get to munch at tables among the paintings and then listen to me tell stories about my artwork for about 15 minutes. That will be held Wed., March 13 at noon, and costs $13.
Find all details about the show and events, along with more pictures, here.
Oh yes, two pieces sold before the official opening!
I hope you will find a chance to see the show. If so, let me know what you think!