What a lovely evening at the Blue Monday event for my show, Julie Bernstein Engelmann: Being Spirit, at the Southern Alleghenies Museum of Art in Altoona, Pennsylvania. The event was Monday, Feb. 11, and my show is up through April 20, 2013.
Here is the museum.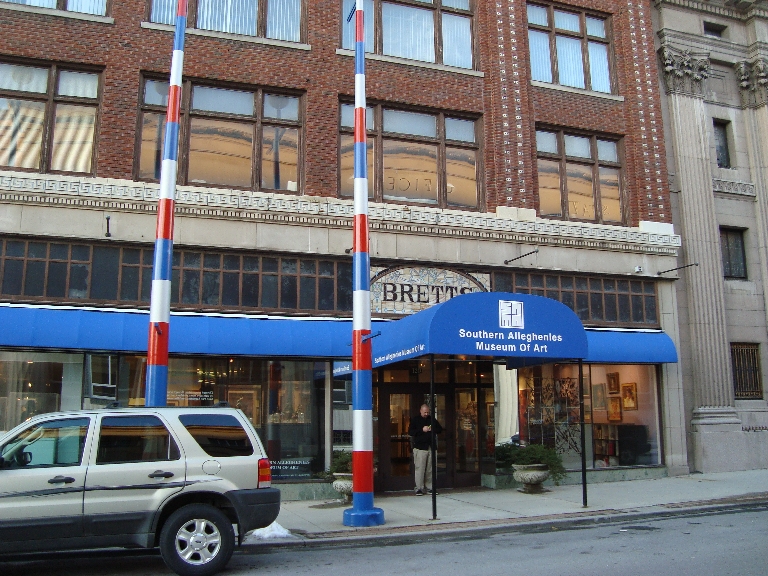 That's my reflection on the left, taking the picture.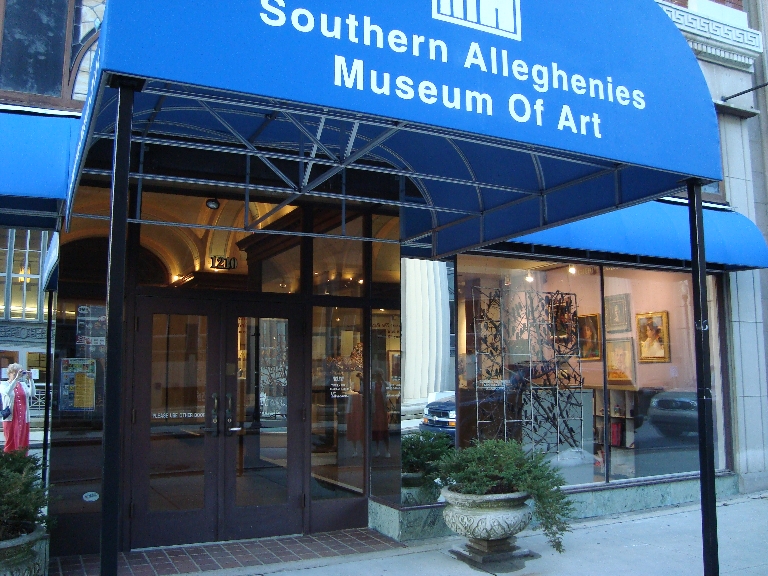 Here is the upper hallway, with flowers sent by loved ones.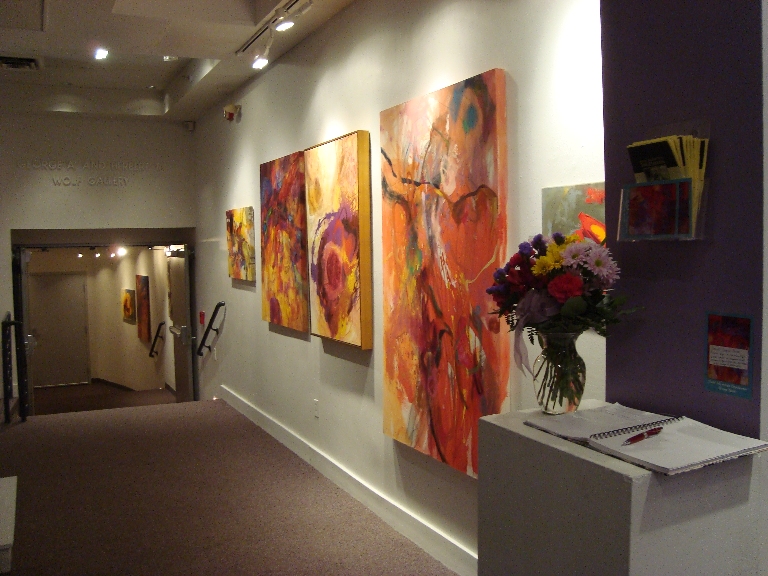 Here is the main gallery, showing part of the fabulous spread of food.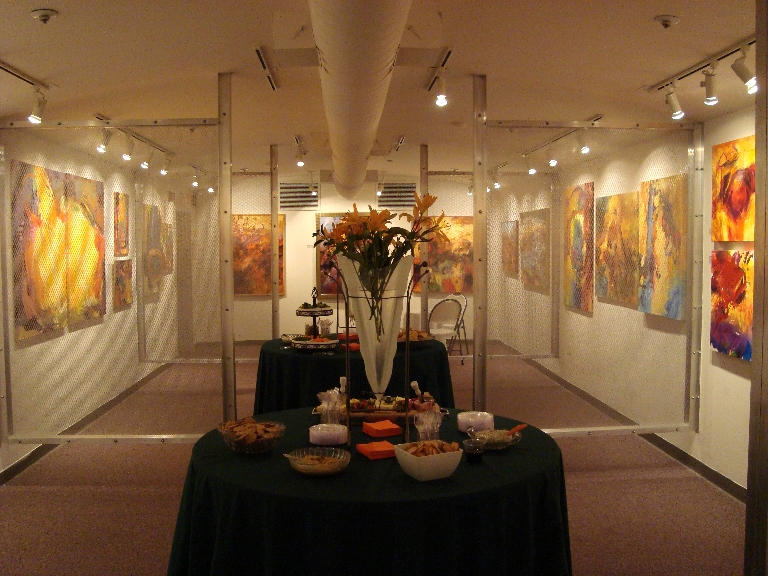 Yes, gotta get up close on those lilies!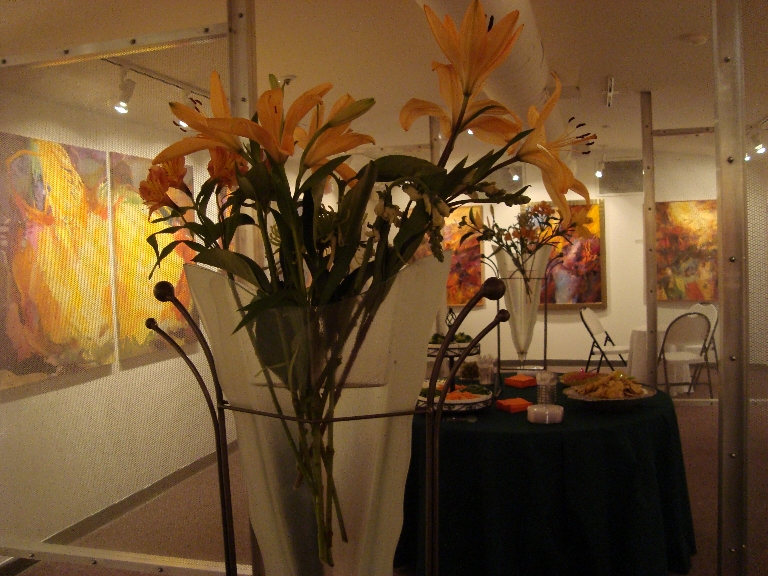 Here is the fun bluegrass band, Mountain City Grass, that played all evening.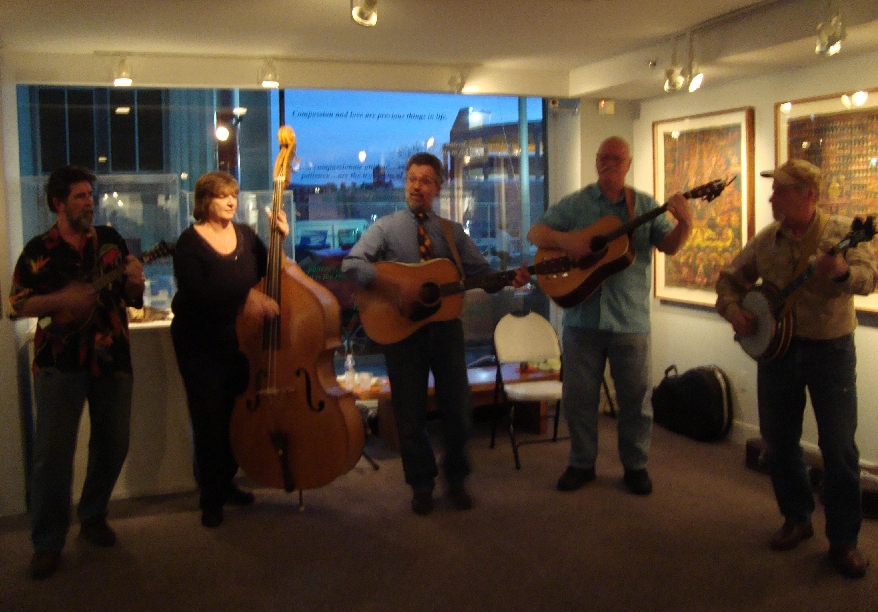 And some of the people enjoying the band.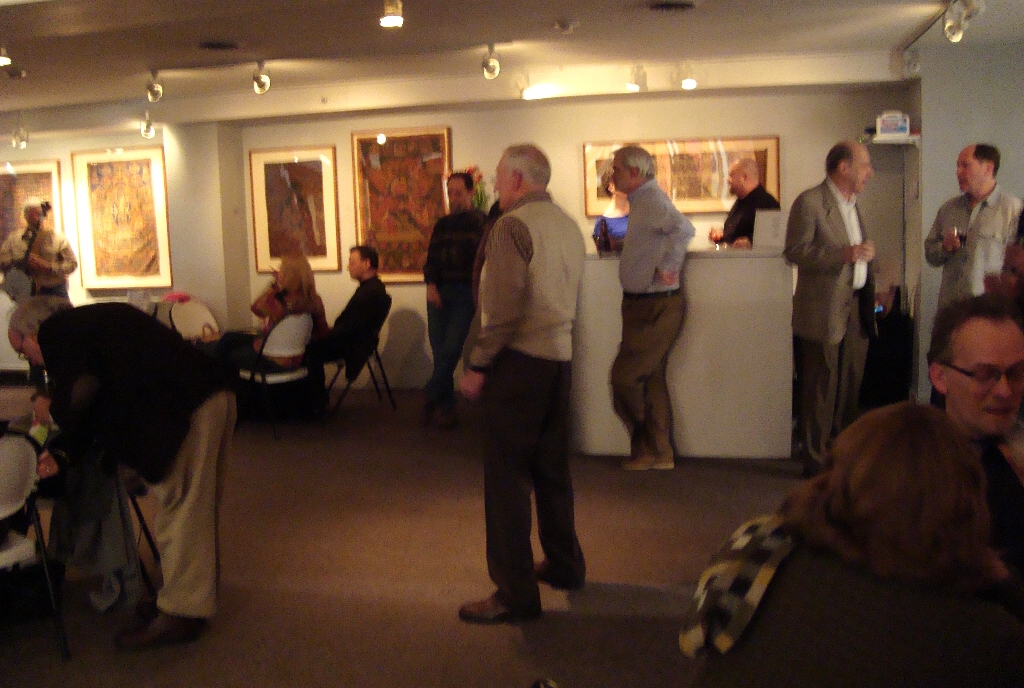 Here I am being introduced.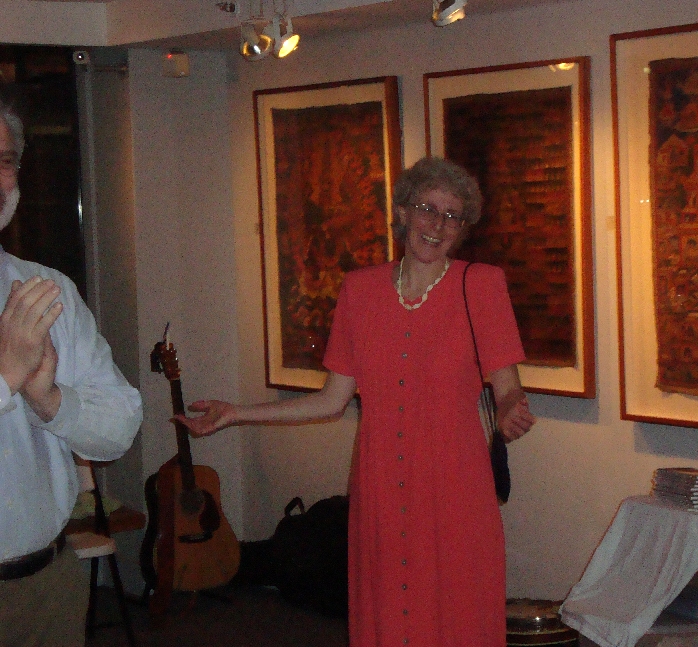 Here is my husband Chip and friend at the end of the evening. Notice the beautiful lettering on the window at left!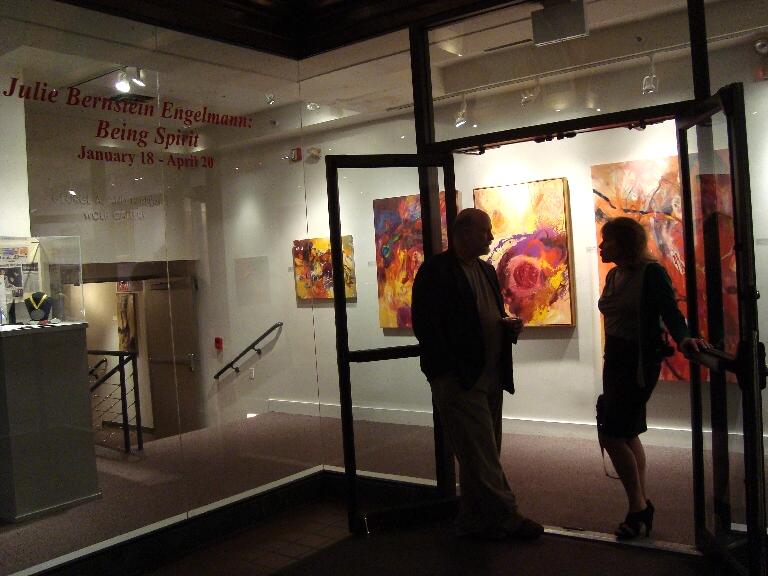 Next event: Lunch a l'Art, where you can munch among the paintings and listen to me talk about my art, Wednesday, March 13. Click here for exhibit and event details.