Workshops
Bring your inspiring and fulfilling abstract art to life
Hi, I'm Julie Bernstein Engelmann.

If you paint abstract, you may know these two moments, which feel so different:


Your artwork suddenly seems to come to life, vibrating with a life force of its own.
Your painting that was so alive one moment, suddenly devolves into chaos--and you wish you could bring it back.

If you know these moments, you know why abstract painting mastery means being able to navigate this process--without losing the life force of the painting and what makes it beautiful.

This is what I help you to do. It is my joy.


Discover keys to reach your inspired beautiful mess that you love, and then...
Find ease in bringing it home to completion in a natural and meaningful way.
Welcome
A brief intro to my offers

For captions, view on YouTube (2:11 min)
I invite you to work with me through:
Free:
Questions? Email Julie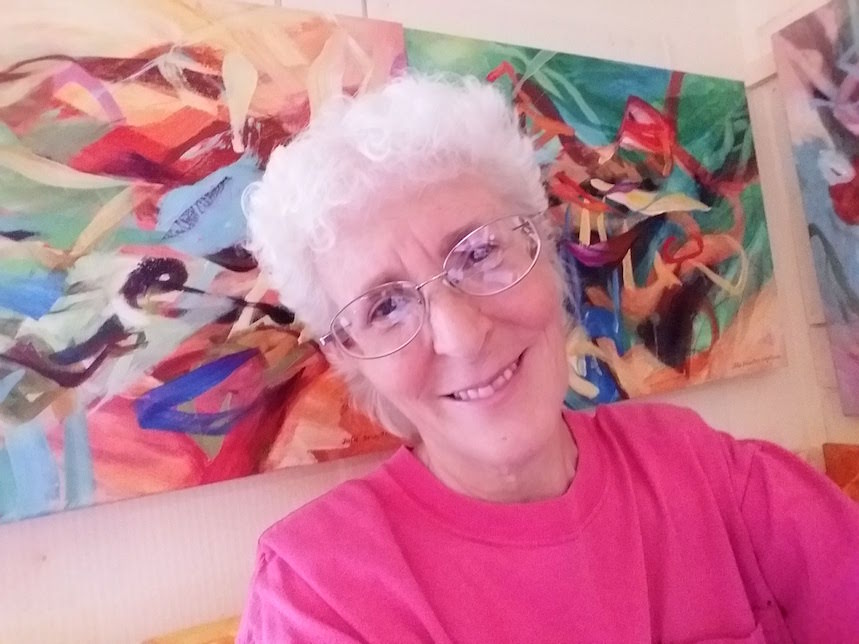 "I absolutely loved Julie's workshop. I learned so much that I will revisit time and again on all of my future paintings. I'm thankful for all of the resources she provided and the sharing of her rich experience. Julie is a gifted teacher in bringing out the kid, heart and spirit of a person and a group. She sees, simultaneously, the beauty and the areas for improvement in a huge range of works, styles and experience levels. The critiques of my work and of my fellow students were incredibly helpful. I can't put into words how magical this experience was for me and it seems for the others as well. And I love the paintings I created in her workshop. I look forward to my next workshop and/or mentoring with Julie, and feel like it's my great good fortune to have had this special experience! Thank you!"

"Julie is an excellent instructor....Her passion for what she is doing is absolutely inspirational!"

"I love Julie: Her art, her teaching style, and as a human being. She always makes a workshop a delightful experience."